Oil & Gas – Onshore
As a global leader in vertical access solutions, Alimak has supplied over a thousand robust vertical access solutions to the Oil & Gas industry over the last 45 years.  
Built on tried and tested, rack and pinion and traction technologies, Alimak's range of industrial elevators are suitable for a number of diverse onshore oil and gas applications to drive efficiency and enhance productivity in facilities across the oil and gas industry.   
Speak to an expert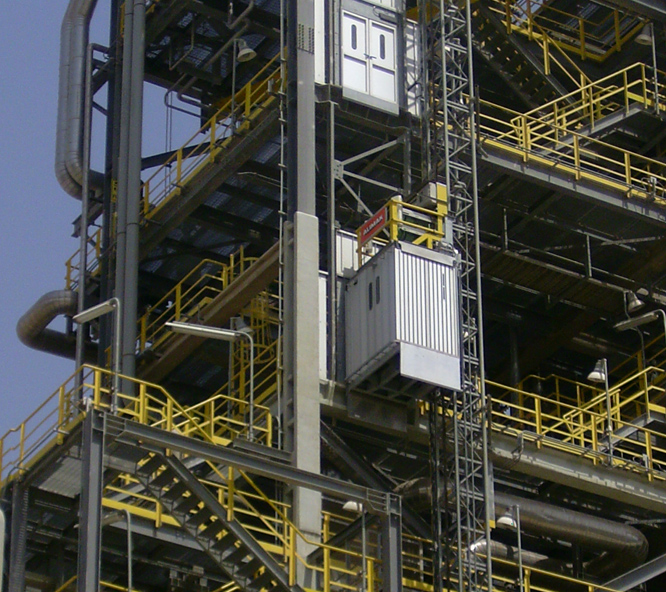 Alimak's range of industrial elevators are ideal for onshore oil and gas facilities including natural gas processing plants, oil refineries, LNG storage tanks, petroleum refineries and chemical plants.
Our Projects
Alimak vertical access solutions are chosen around the world for use in a range of industrial and construction applications. Featuring a wide product range of innovative access solutions, Alimak is able to meet the access needs of any project regardless of size, complexity or location.
View all projects