Pulp and Paper
As industry leaders in vertical access solutions, Alimak's range of industrial elevators is ideal for pulp and paper mills. Productivity at process industries such as pulp and paper mills are dependent upon efficient operations facilitated by practical access to critical parts of the product line.
Alimak industrial elevators efficiently transport passengers and materials on-site for inspections, servicing and maintenance whilst withstanding harsh conditions presented by facilities such as bleaching towers.
Speak to an expert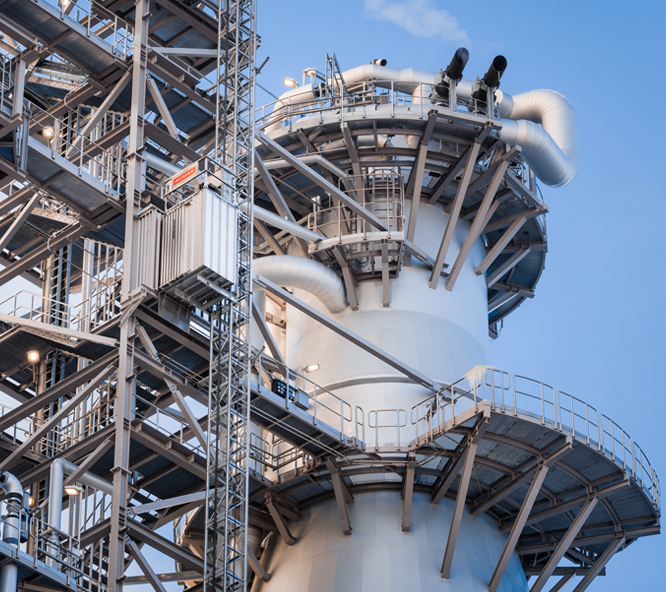 Alimak industrial elevators are typically utilised at pulp and paper plants to provide vertical access to digesters, boilers, processing towers and mills.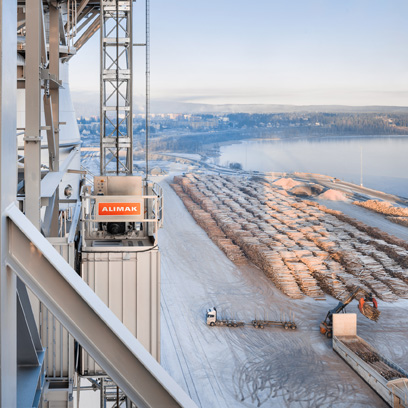 Östrand pulp mill
Timrå, Sweden
Alimak elevator at world's largest production line for bleached softwood kraft pulp
Alimak elevators provide practical and efficient access for inspections and preventive maintenance, ensuring that machinery performs accurately and smoothly to minimise downtime. At the Östrand pulp mill, Timrå, Sweden, an Alimak SE 700 is installed in a boiler application for servicing and inspection operations.
Read More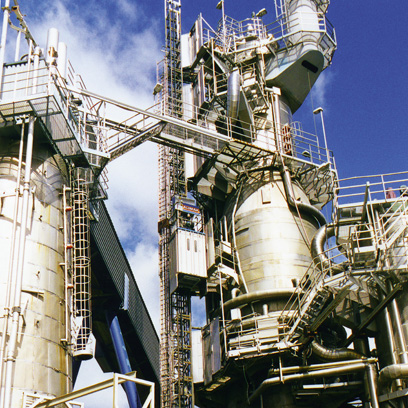 Skoghall paper mill
Skoghall, Sweden
Four Alimak elevators provide access to various parts of the paper mill in Skoghall
Four Alimak industrial elevators provide efficient access for inspections and maintenance around Skoghall paper mill. With payload capacities of up to 2,400 kg, the elevators are utilised in the liquor filter building, two bleach towers, and a digester.
Read More
Download the Alimak Industrial Product Guide
Learn more about Alimak's range of vertical access solutions.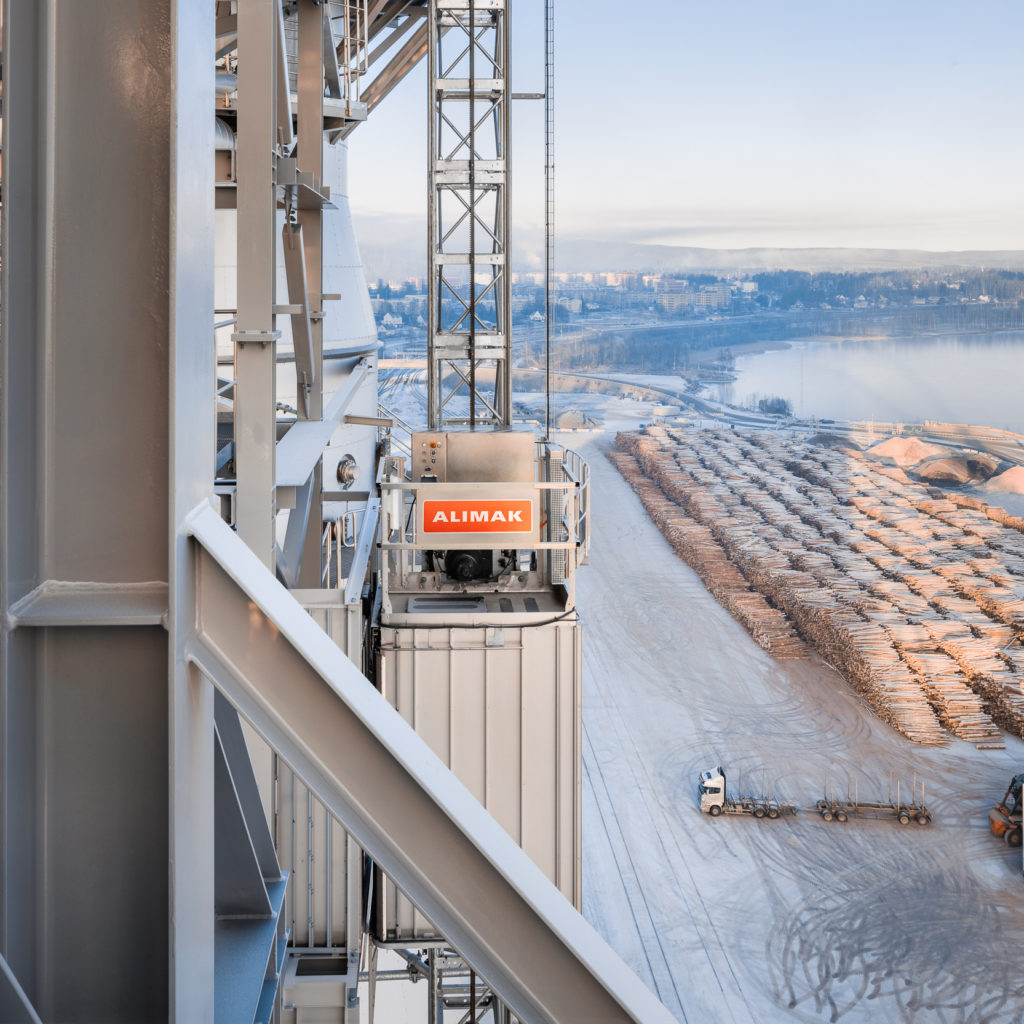 View the Alimak range of vertical access products
Alimak industrial elevators deliver efficient and reliable vertical access for pulp and paper plants.
View All
Why choose an Alimak vertical access solution
Minimise climbing and manual handling 
Tried and tested technology
Range of car sizes and capacities 
Explosion proof available
Get more information or a quotation
Need help with product selection for an upcoming project? Get in touch with our product experts for information on the range of vertical access solutions available and a quotation to meet the needs of your project.