Grain Facilities
Alimak industrial elevators are suitable for use in all weather conditions to transport passengers and materials to the various parts of a grain facility. River and rail terminals are used to transport large quantities of grain via conveyor belt technology for delivery to grain storage silos.  
Grain storage silos require vertical access for various purposes including inspections and maintenance. Alimak's robust industrial elevators provide a reliable vertical access solution for the transportation of workers and materials to these parts of the facility.  
Speak to an expert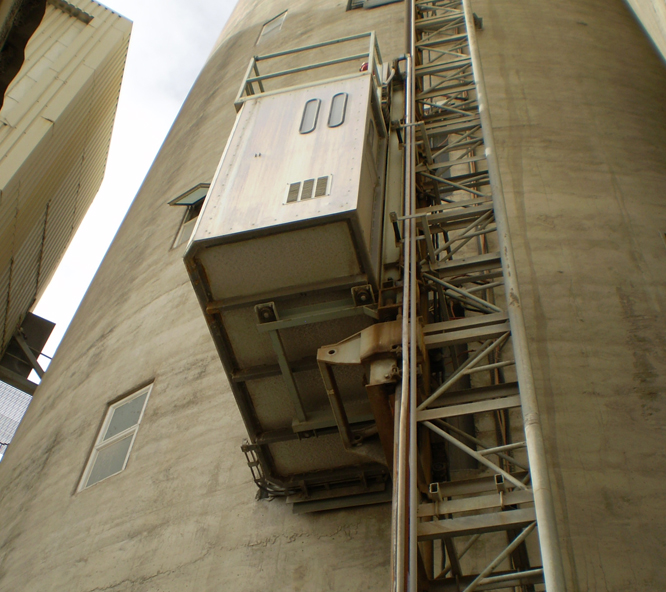 Alimak industrial elevators are utilised across a wide range of applications within the grain processing industry including storage silos, loading facilities, tall structures housing conveying systems and grain handling facilities. 
Download the Alimak Industrial Product Guide
Learn more about Alimak's range of vertical access solutions.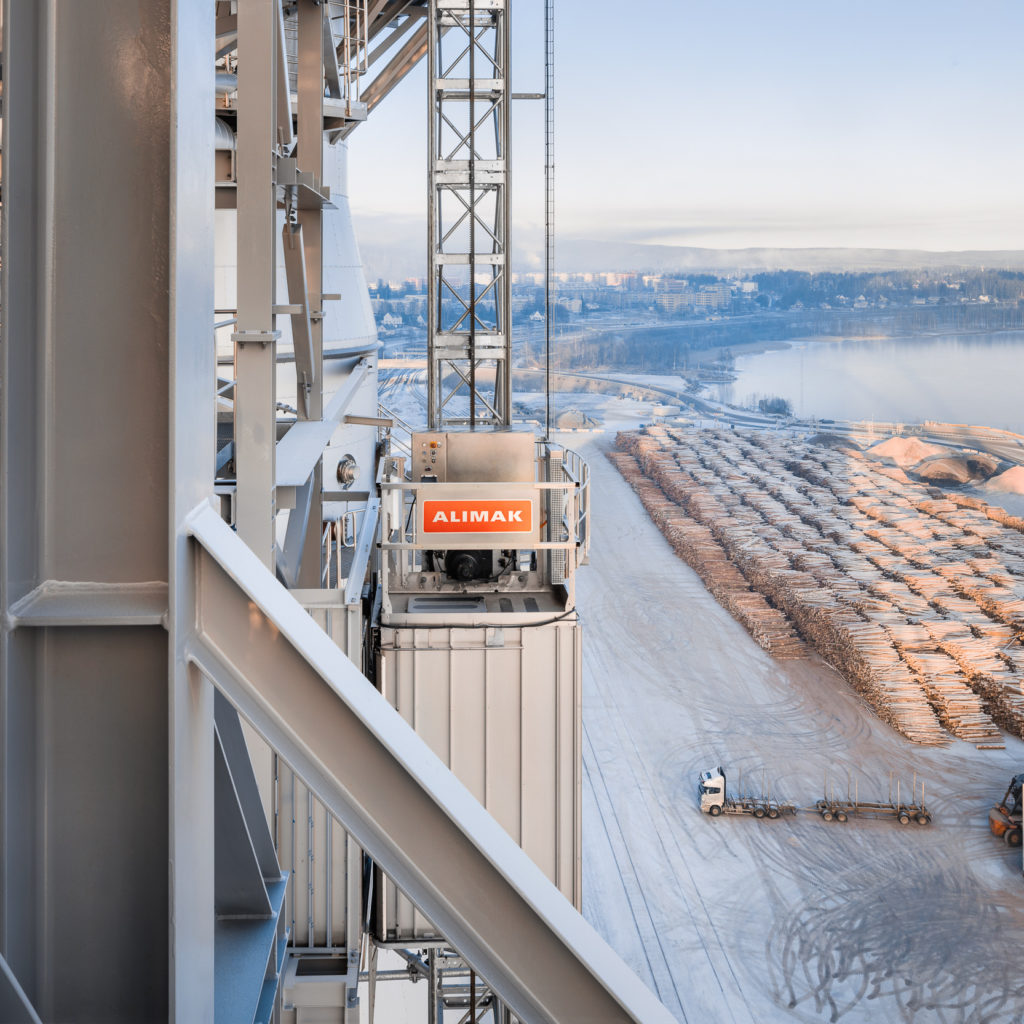 View the Alimak range of vertical access products
Alimak industrial elevators deliver efficient and reliable vertical access for grain facilities. 
View All
Why choose an Alimak vertical access solution
Minimise climbing and manual handling 
Tried and tested technology 
Range of car sizes and capacities 
Designed for challenging environments
Get more information or a quotation
Need help with product selection for an upcoming project? Get in touch with our product experts for information on the range of vertical access solutions available and a quotation to meet the needs of your project.