Custom Construction Solutions
Alimak possess an extensive portfolio of customised vertical access solutions for an array of construction applications and environments. Alimak's modular range of construction hoists, transport platforms and mast climbing work platforms can be customized to suit a large range of applications.  
The standard range of Alimak hoists and platforms offer the optimum transport solution for the majority of low rise, medium and high-rise constructions of all types. For specific demands, the modular range can be tailored to almost any height, size or payload and can be installed on inclined or curved structures.  
The Alimak construction hoist system for example allows for single, dual or triplex hoist car configurations with payload capacities of up to 12,400 kg and load space of more than 95 square metres. 
Alimak has a long track record of successfully carrying out projects for construction companies and end users with special demands on products and production. An experienced team of Alimak project engineers can ensure projects requirements are fulfilled. 
Request a Quote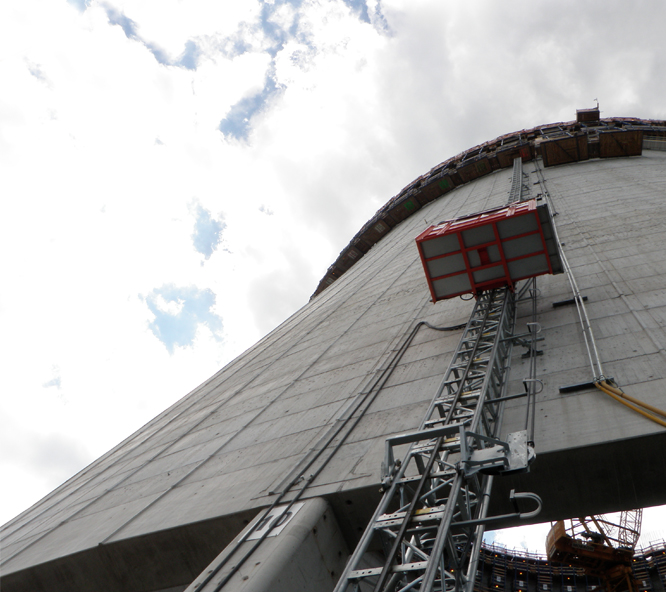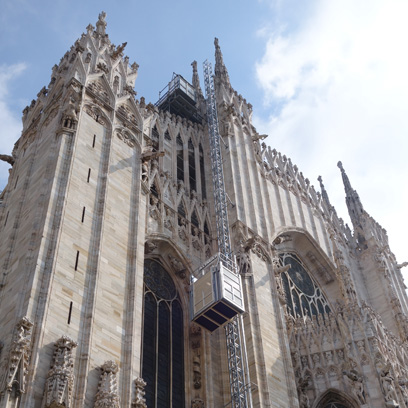 Duomo di Milano
Milan, Italy
20 years of safe vertical access at Duomo di Milano
Alimak built on a 20 year history of delivering custom vertical access solutions for Duomo di Milano to significantly reduce the time cost associated with accessing the construction site on the roof of the structure. Milan Cathedral is the fifth largest church in the world and has a history going back centuries.
Read More
Get in touch for more information or a quote
Need help selecting the right product for an upcoming project? Get in touch with our product experts for information on the range of vertical access solutions available and a quotation to meet the needs of your project.
Request a Quote
Find a local representative
Present across six continents, Alimak utilises a global network to deliver vertical access solutions for a wide range of applications on construction and industrial sites around the world. Get in touch to find a local representative from Alimak's global network.
Search Directory