Power Plants
A reliable and efficient means of vertical transport is essential for power plants where access to elevated equipment is required multiple times a day for inspections and monitoring. Alimak's industrial elevators enhance safety and productivity by eliminating the need to climb stairs at power plants to provide a reliable vertical access solution.
Alimak helps to overcome the previously insurmountable challenges associated with vertical access for gas, refused and coal fired plants, combined-cycle hydroelectric, solar and nuclear facilities.
Speak to an expert
Alimak industrial elevators are typical used to provide access to chimneys, silos, transfer towers, boilers, scrubbers and absorbers, heat recovery steam generators, cooling towers, solar towers, dams and suspension electricity pylons.
Download the Alimak Industrial Product Guide
Learn more about Alimak's range of vertical access solutions.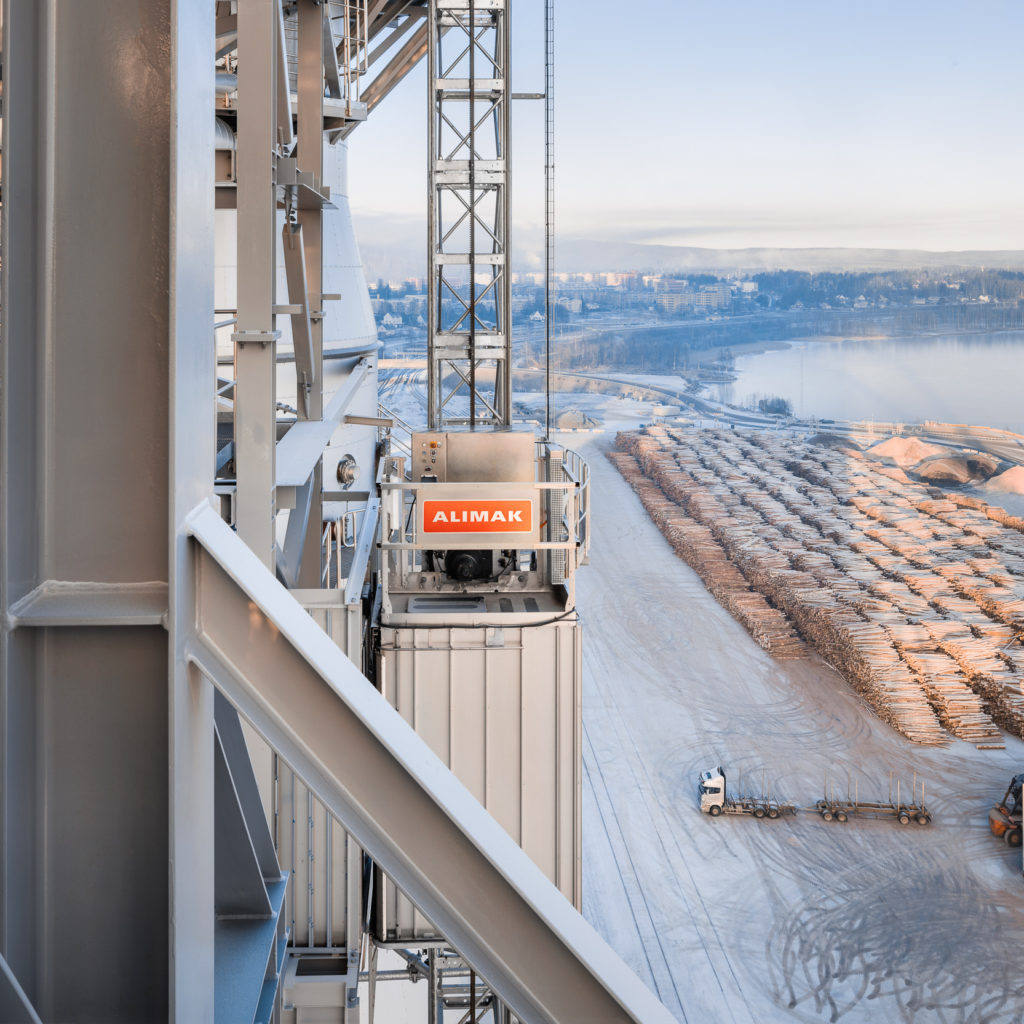 View the Alimak range of vertical access products
Alimak industrial elevators deliver efficient and reliable vertical access for the power industry.
View All
Why choose an Alimak vertical access solution
Minimise climbing and manual handling 
Sustainable solution
Range of car sizes and capacities 
Explosion proof available
Get more information or a quotation
Need help with product selection for an upcoming project? Get in touch with our product experts for information on the range of vertical access solutions available and a quotation to meet the needs of your project.