Warehouse and Logistics
Alimak offers a range of vertical access solutions which are ideal for data centres, warehouses and logistical facilities. The dedicated range of Alimak warehouse elevators is designed to operate in restricted spaces to increase productivity and enhance efficiency.
Suitable for indoor and outdoor applications, the range of elevators is suitable to transport parcels, trolleys and pallets. Customised solutions are also available to transport extra-large loads.
Speak to an expert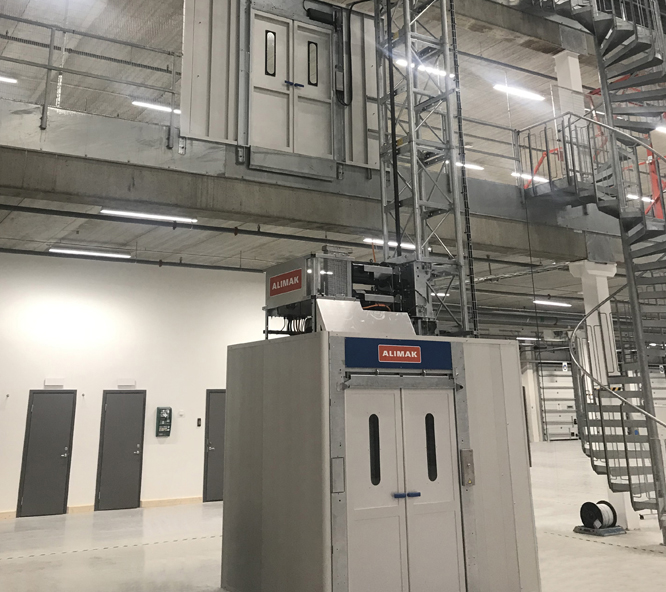 Alimak industrial elevators are utilised for the efficient transportation of goods, parcels, palettes and workers in data centres, warehouses and logistical facilities.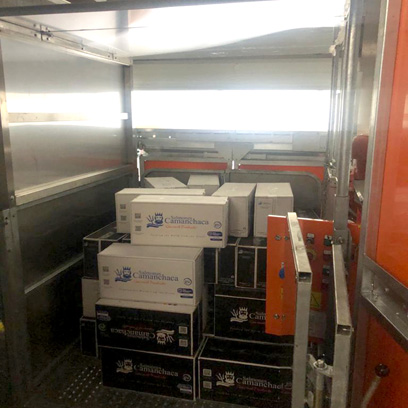 Seafood factory Camanchaca
Tomé, Chile
First Alimak PL warehouse elevator installed for seafood factory in Tomé, Chile
Alimak's extensive range of vertical access solutions such as construction hoists and industrial elevators are tried and trusted the world over in a broad range of demanding settings. This commitment to excellence in quality and functionality for each individual project is also true of Alimak's range of warehouse elevators which are designed to service the particular needs of this industry.
Read More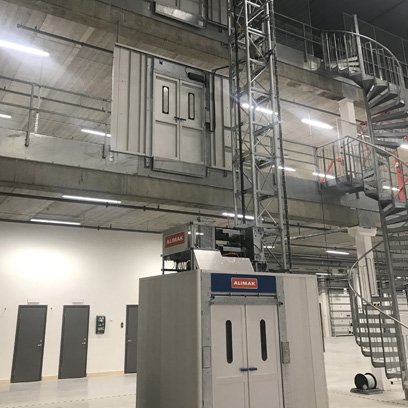 Systembolaget logistics facility
Brunna, Sweden
Alimak elevator provides access for Systembolaget at new logistics facility in Sweden
Systembolaget, a Swedish government-owned chain of liquor stores, selected an Alimak rack and pinion elevator for a logistics facility in Brunna. The vertical access solution put forward required a small footprint and minimum preparation as there was no need to design or install an accompanying shaft for the elevator.
Read More
Download the Alimak Industrial Product Guide
Learn more about Alimak's range of vertical access solutions.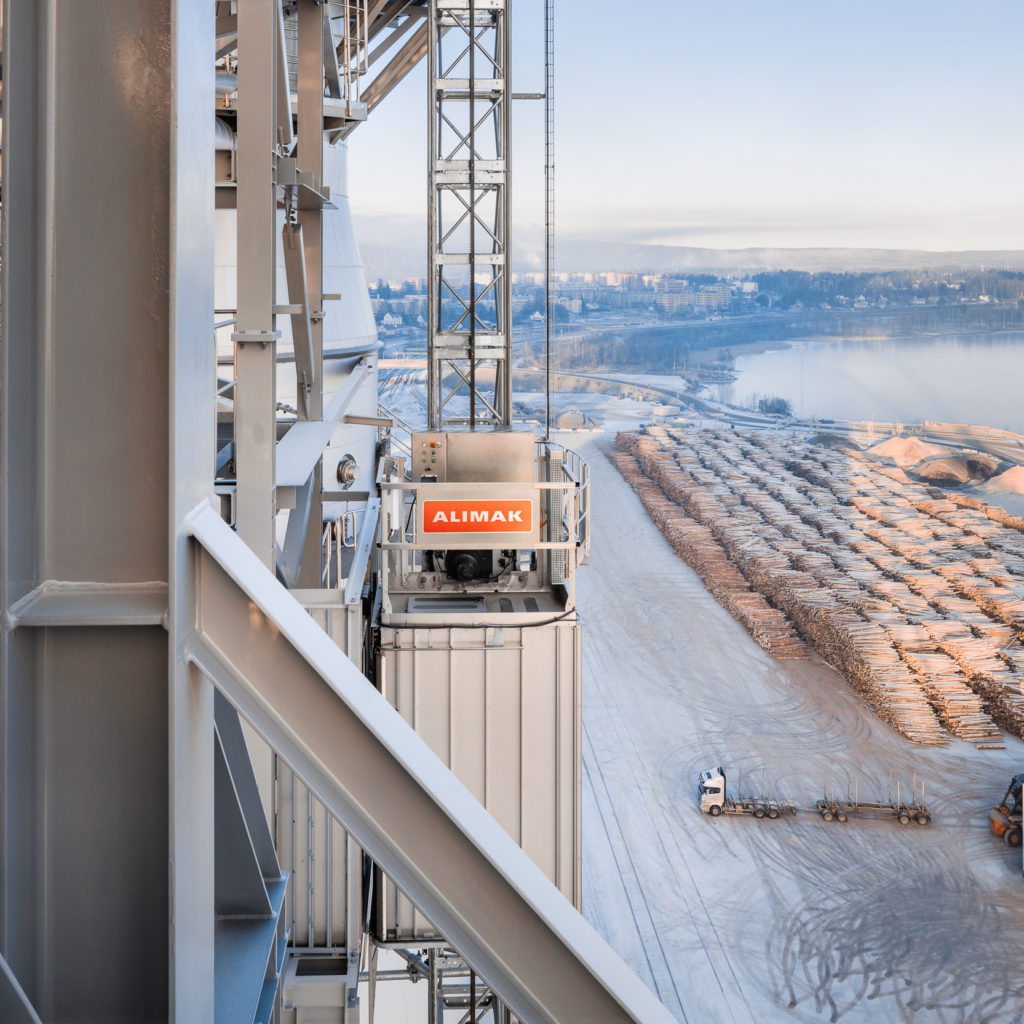 View the Alimak range of vertical access products
Alimak industrial elevators deliver efficient and reliable vertical access for warehouse facilities.
View All
Why choose an Alimak vertical access solution
Minimise climbing and manual handling 
Tried and tested technology
Range of car sizes and capacities 
Ideal for restricted space
Get more information or a quotation
Need help with product selection for an upcoming project? Get in touch with our product experts for information on the range of vertical access solutions available and a quotation to meet the needs of your project.