About Us
Alimak is a global leader and pioneer in the design and manufacture of vertical access solutions for industrial and construction industries. We provide permanent and temporary high-quality elevators, construction hoists and work platforms built on rack and pinion and traction technologies.
For over 70 years, Alimak has pioneered the vertical access industry delivering far-reaching vertical access solutions designed to meet the specific needs of a range of industries. 
Designed to enhance efficiency, Alimak has an installed base of over 23,000 vertical access solutions for a variety of industries worldwide. 
It is not by chance that Alimak has become the world's leading name in construction hoists, industrial elevators, mast climbing work platforms, transport platforms, and material hoists for temporary and permanent installations. It is the result of a total commitment to meet and exceed expectations of each individual customer.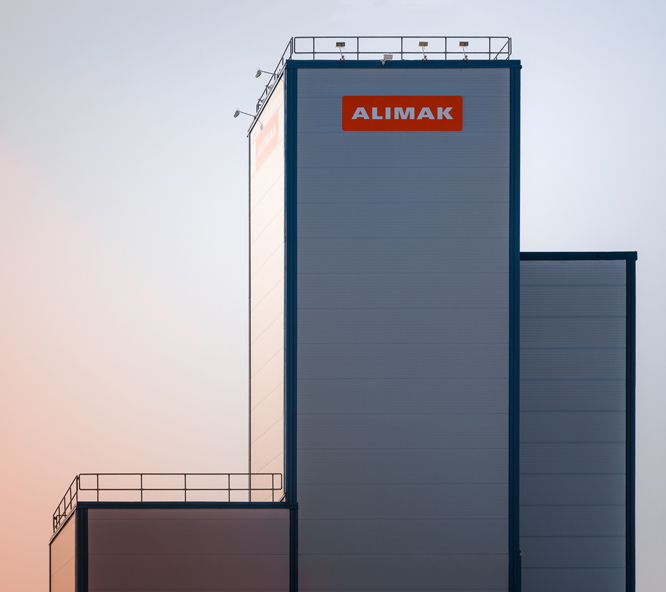 A sustainable choice
Alimak's vertical access solutions are often used in challenging environments which are subject to intensive conditions caused by heat, cold, vibration and particles, such as sand, dust or salt. Despite all of this, the equipment must perform safely, day after day, year after year. Alimak's high quality products are designed for long service, which reduces their environmental impact, drives efficiency and enhances productivity resulting in a reduction of resources over time.
Ensuring sustainable operations is a core part of delivering world-leading vertical access solutions, from an environmental, social and economic perspective which is emphasised throughout the value chain. Alimak is committed to the environment in which it carries out its activities and aims to minimise any negative impact.
Safety First
Alimak are committed to ensuring the maximum levels of safe work at every step in the process of design, manufacture and ongoing use of products. Alimak elevators feature a host of safety features which are central to the ways in which this commitment is translated into real-world applications. The safety features of Alimak's solutions include safety devices designed to sense overloading, relays for phase faults, car frames and machinery plates with safety hooks, electrical and mechanical systems for interlocking doors, top and bottom landing automatic stops, as well as buffer springs located below the bottom landing.
Alimak is your trusted partner, committed to providing the safest and most reliable products and service, delivered by professionals who are close to your business, adept at understanding your needs and always deliver in a consistent and professional manner.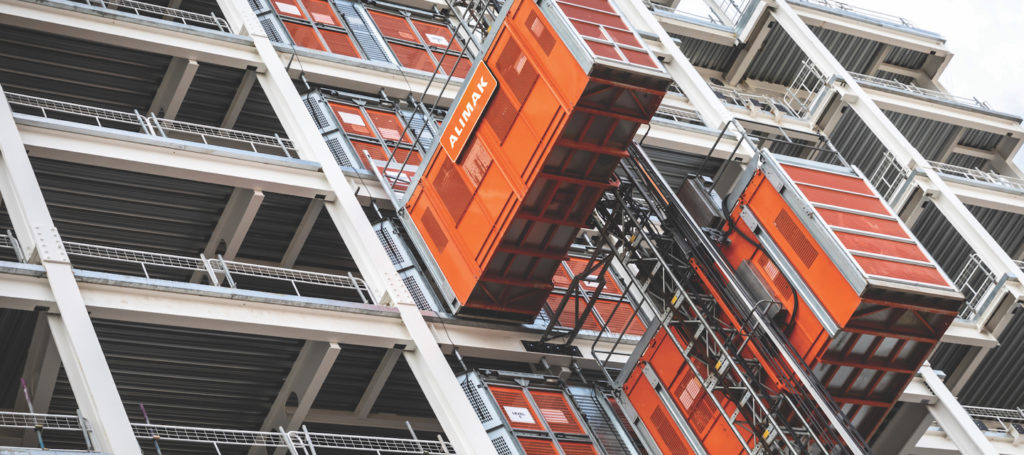 Alimak is a part of Alimak Group
In addition to Alimak, Alimak Group's products and service solutions are sold under the brands Scanclimber, Tractel, CoxGomyl, Manntech and Avanti.
For more information, visit alimakgroup.com
Get in touch for more information or a quote
Need help selecting the right product for an upcoming project? Get in touch with our product experts for information on the range of vertical access solutions available and a quotation to meet the needs of your project.
Request a Quote
Find a local representative
Present across six continents, Alimak utilises a global network to deliver vertical access solutions for a wide range of applications on construction and industrial sites around the world. Get in touch to find a local representative from Alimak's global network.
Search Directory