Maintenance Solutions
A range of comprehensive service and support solutions are available to owners and operators of Alimak vertical access equipment. Service maintenance agreements are tailored to meet the needs of equipment and can be implemented on an adhoc or long-term basis throughout the operational life of vertical access equipment.
All maintenance services are carried out exclusively by well trained and experienced Alimak Service technicians for high-quality work that enhances performance, efficiency and safety. Maintenance solutions are available across the range of Alimak products including construction hoists, industrial elevators, mast climbing platforms and transport platforms.
Speak to an expert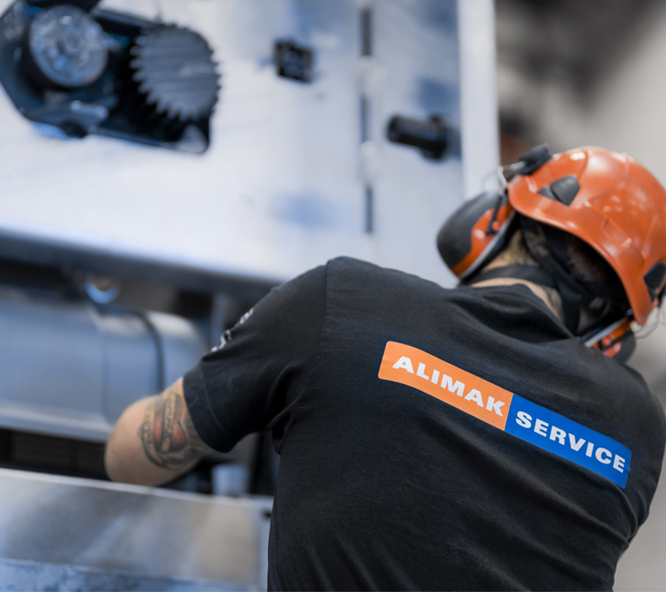 ALIMAK SERVICE
As the chosen service provider for Alimak, Alimak Service offers complete service and support solutions to owners and operators of Alimak equipment. All maintenance operations are carried out by highly trained Alimak Service technicians.
Benefits of maintenance solutions
Tailored service maintenance agreements
Minimise product downtime
Genuine spare parts
12 month warranties
Maintenance services available
Primary Consultation and Proposal
An Alimak specialist will conduct a full inspection before proposing the most cost-effective maintenance solution.
Service Level Agreement
Tailored service agreements range from ad hoc service and maintenance to comprehensive service and support solutions throughout the lifecycle of the equipment.
Service and Preventative Maintenance Program
Scheduled preventative maintenance enhances performance, extends the operational life of Alimak equipment and minimises the risk of unscheduled downtime.
Emergency callouts
Minimise costly equipment downtime with emergency callout services designed to restore the performance and functionality of the equipment.
Technical Support / Troubleshooting
Identify and resolve issues with performance, safety and efficiency to maximise uptime for vertical access equipment.
Spare Parts Packages
Only genuine Alimak parts are used during maintenance operations to extend the operational life of Alimak equipment and maximise performance.
GET IN TOUCH FOR MORE INFORMATION OR A QUOTE
Need help with product selection for an upcoming project? Get in touch with our product experts for information on the range of vertical access solutions available and a quotation to meet the needs of your project.
Request a quote
Find a local representative
Present across six continents, Alimak utilises a global network to deliver vertical access solutions for a wide range of applications on construction and industrial sites around the world. Get in touch to find a local representative from Alimak's global network.
Search directory