Industrial elevators
Designed to drive efficiency, Alimak has installed over 23,000 vertical access solutions for a variety of industries worldwide. Sought after for their robust and reliable design, Alimak industrial elevators provide a durable vertical access solution with models available to meet the specific needs of a range of industries and environments. 
  Alimak offers a broad product portfolio of both rack-and-pinion and traction elevators to suit a range of applications. Alimak industrial elevators utilise tried and tested rack and pinion and traction technology to deliver prompt and reliable vertical access for passengers and materials in some of the world's most challenging industrial environments. 
Request a Quote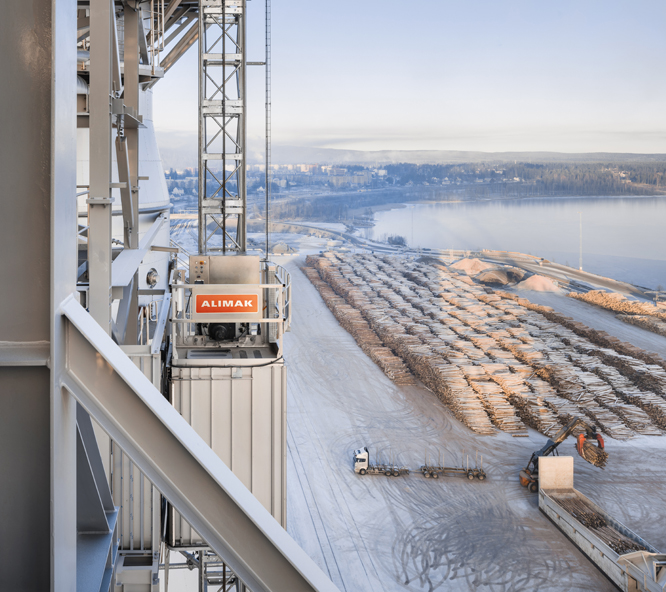 ALIMAK INDUSTRIAL ELEVATOR PRODUCT RANGES
Alimak industrial elevators provide a durable and reliable vertical access solution for industrial facilities. Industrial elevators efficiently transport passengers and materials to critical elevated areas on industrial sites eliminating the need for stair climbing, enhancing safety and productivity.
Why choose an Alimak industrial elevator?
Minimise climbing and manual handling
Tried and tested technology 
Range of car sizes and capacities
Explosion proof available
Get in touch for more information or a quote
Need help selecting the right product for an upcoming project? Get in touch with our product experts for information on the range of vertical access solutions available and a quotation to meet the needs of your project.
Request a Quote
Find a local representative
Present across six continents, Alimak utilises a global network to deliver vertical access solutions for a wide range of applications on construction and industrial sites around the world. Get in touch to find a local representative from Alimak's global network.
Search Directory