Logistics and Warehouse Elevators
Alimak designs and manufactures a versatile range of industrial elevators specifically to drive efficiency in the data centre, logistics and warehouse industry.
Optimised for high-performance in restricted spaces, Alimak's range of warehouse elevators enhance productivity and safety through the provision of rapid and reliable vertical access. Suitable for installation on indoor and outdoor applications, the range of warehouse elevators is the ideal solution for the effective transportation of parcels, pallets and trolleys to the desired level of a facility.
Request a Quote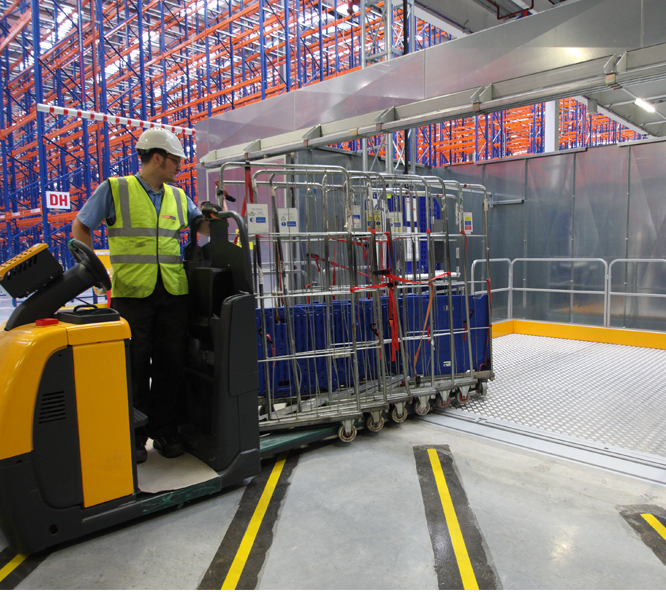 ALIMAK LOGISTICS AND WAREHOUSE ELEVATORS
Available in a range of payload capacities and car sizes, Alimak warehouse elevators provide an effective means of vertical transport eliminating the need for stairs and forklifts to carry goods to enhance the overall safety for data centres, logistics and warehouse facilities.  
Why choose an Alimak PL warehouse elevator
INDOOR & OUTDOOR INSTALLATION
MACHINE ROOM & SHAFT NOT REQUIRED
Range of car sizes and capacities
Minimise climbing and manual handlinge
Get in touch for more information or a quote
Need help selecting the right product for an upcoming project? Get in touch with our product experts for information on the range of vertical access solutions available and a quotation to meet the needs of your project.
Request a Quote
Find a local representative
Present across six continents, Alimak utilises a global network to deliver vertical access solutions for a wide range of applications on construction and industrial sites around the world. Get in touch to find a local representative from Alimak's global network.
Search Directory