Alimak is a global leader and pioneer in the design and manufacture of vertical access solutions for industrial and construction industries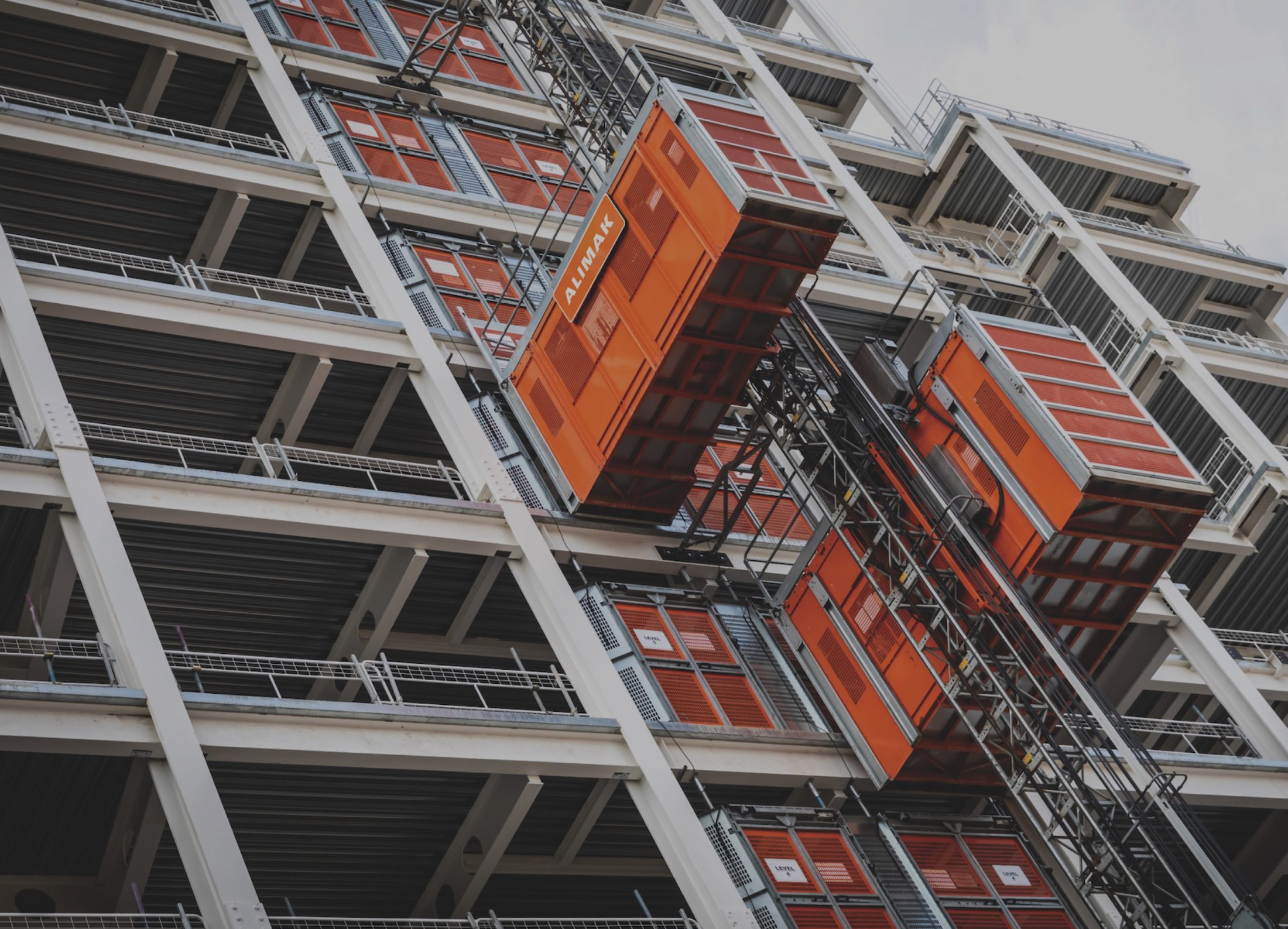 Alimak is a global leader and pioneer in the design and manufacture of vertical access solutions for industrial and construction industries
Alimak provides permanent and temporary high quality elevators, construction hoists and work platforms built on rack and pinion and traction technologies. For over 70 years, Alimak has pioneered the vertical access industry, delivering vertical access solutions to meet the needs of a variety of construction and industrial projects around the world.
Industries we serve
Designed to enhance efficiency, Alimak have an installed base of over 23,000 vertical access solutions for a variety of industries worldwide. Sought after for their rugged and dependable design, Alimak's range of products provide durable vertical access solutions with models available to meet the specific needs of a range of industries and environments.
Our Products
Alimak offers a broad range of vertical access solutions built on rack-and-pinion and traction technologies to suit a wide range of construction and industrial applications.
View our range of products
Why choose an Alimak Solution?
Drive efficiency & enhance productivity
Tried and tested technologies
Pioneering full solution provider
Safety first
Our Projects
Alimak vertical access solutions are chosen around the world for use in a range of industrial and construction applications. Featuring a wide product range of innovative access solutions, Alimak is able to meet the access needs of any project regardless of size, complexity or location.
View all projects
Alimak has always delivered very high quality – it's the Mercedes of industrial elevators.  

Through Alimak's strong network of local service partners, we can get assistance much quicker than what we could get from any competitor. That has saved us a great amount of time and reduced our service costs. 

Mauro Brambilla, Project Manager

CR International, Italy
I think that what really distinguishes Alimak from the competition is their great service and responsiveness. They are always available when we need them, and they always respond in a timely manner. This has saved us from inconvenient waiting time and project delays.  

In relation to their great availability, it is very easy to do business with them. Their knowledge level is high, and you can feel that they are well prepared when you have a meeting with them. For myself as a customer that is essential – to be able to trust the one you do business with. 

Jette Rasmussen, Strategic Sourcing Manager

FLSmidth, Denmark
In the power generation industry, it is critical to act fast when problems arise. The response time of service providers needs to be as short as possible. Alimak has always been very responsive and available to our needs as customers saving us time, effort and money while ensuring safe and reliable operation of the lift.

Leopoldo Lirios, Plant Engineer

Team Energy, the Philippines
Get in touch for more information or a quote
Need help selecting the right product for an upcoming project? Get in touch with our product experts for information on the range of vertical access solutions available and a quotation to meet the needs of your project.
Request a Quote
Find a local representative
Present across six continents, Alimak utilises a global network to deliver vertical access solutions for a wide range of applications on construction and industrial sites around the world. Get in touch to find a local representative from Alimak's global network.
Search Directory