Alimak FM Range
The Alimak FM range of cargo elevators is designed to automate vessel cargo loading and below deck storage procedures in tough marine conditions. It improves cargo lifting and handling safety, lowers cargo handling risks and limits cargo personnel handling and interface. The cargo elevator transports goods of up to 12,000 kilograms and handles standards shipping cargo containers up to four meters in length. The flush elevator top deck design with no car enclosure allows easy top loading with crane and offloading with forklift on multiple sides.
The Alimak FM range is designed for installation inside a vessel's vertical cargo shaft without the need for a separate machine room. The Alimak FM range is DNV certified for offshore use.
Request a Quote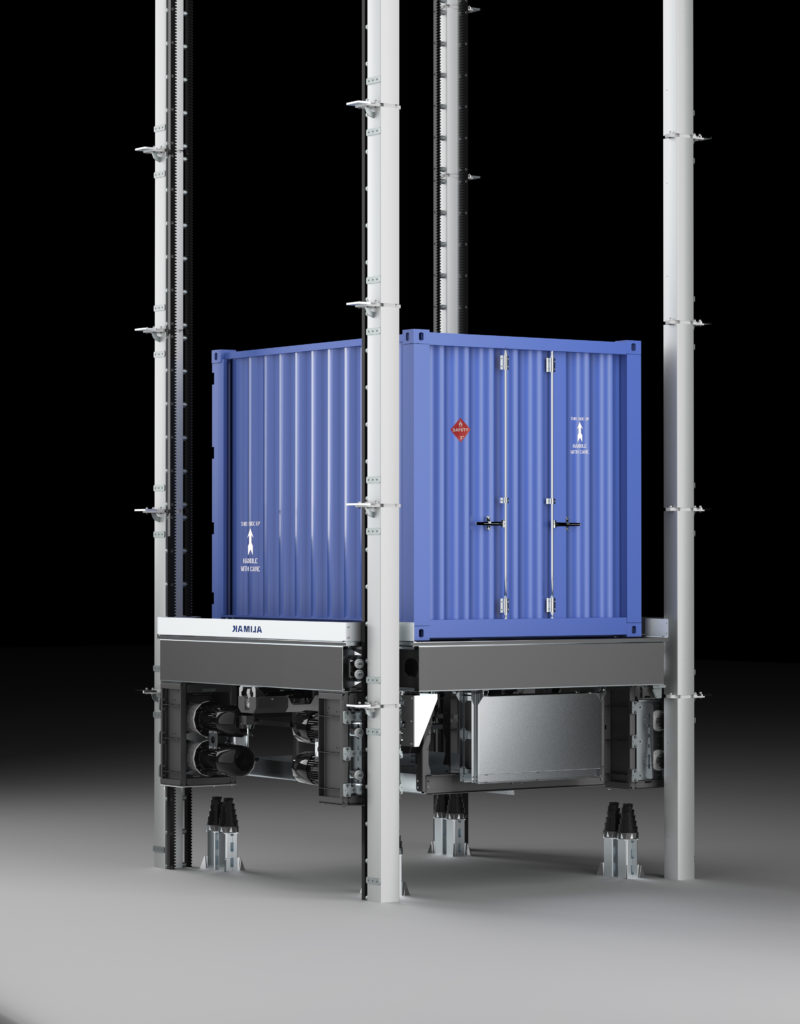 Product Overview
Alimak FM
The Alimak FM range of elevators is optimised for the transportation of heavy loads and cargo containers on offshore and marine vessels.
Product Category: Offshore and Marine Elevators
Applications: Offshore, marine cargo vessels
Certifications: EN 12158
Size: 3.35–3.58 m (W) x 3.38–4.54 m (L)
Capacity: 5,000 – 12,000 kg
Speed: 0.25 m/s
Voltage: 380–690 V / 50-60 Hz, 3 ph
Benefits of the Alimak FM Range
IMPROVES CARGO LIFTING & HANDLING SAFETY
AUTOMATES VESSEL CARGO LOADING
CAPACITIES UP TO 12,000 KG
SIZED FOR CONTAINERS UP TO 4M LONG
Product Features
FOUR (4) DRIVE ASSEMBLY AND MAST POST DESIGN
VFD DRIVE LOCATED BELOW PLATFORM DECK
FLUSH TOP DECK DESIGN ALLOWS EASY TOP LOADING WITH CRANE
PLATFORM SIZED FOR CONTAINERS UP TO 4 M LONG
MARINE SURFACE TREATMENT, #316 STA. STL.
WATERTIGHT TOP DECK HATCH DOOR
A0 OR A60 FIRE RATED LANDING DOORS AT LOWER DECKS AVAILABLE
MULTIPLE PLATFORM UNLOADING SIDES AVAILABLE
EASY FORKLIFT OFFLOADING WITH SIDE DOOR DESIGN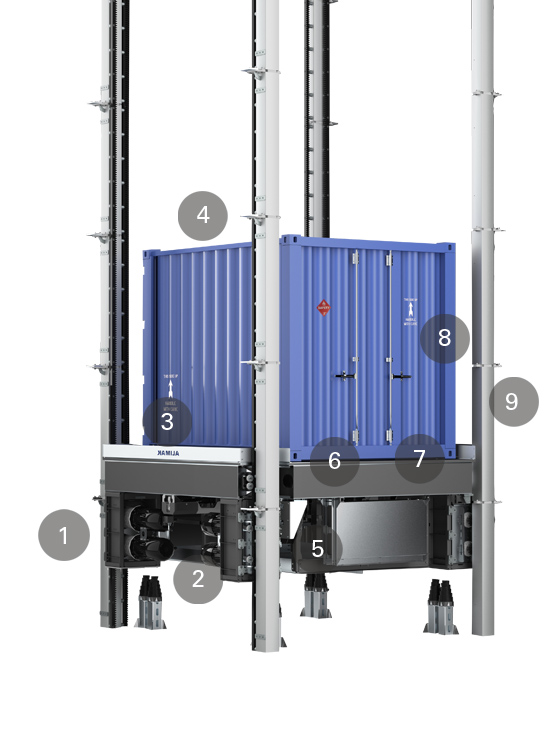 Product Range Library
Alimak FM range Learn more about the Alimak FM range.

Download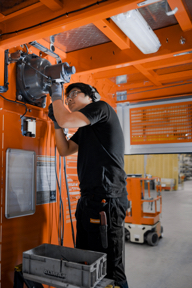 Replacement parts
Genuine Alimak replacement parts extend operational life and maximise performance.
Find out more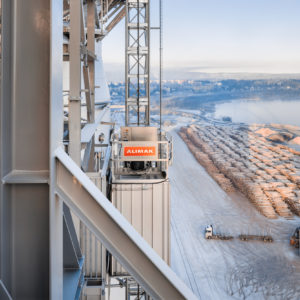 Industrial Product Guide
Learn more about Alimak's range of industrial vertical access solutions. 
VIEW ONLINE
Get in touch for more information or a quote
Need help selecting the right product for an upcoming project? Get in touch with our product experts for information on the range of vertical access solutions available and a quotation to meet the needs of your project.
Request a Quote
Find a local representative
Present across six continents, Alimak utilises a global network to deliver vertical access solutions for a wide range of applications on construction and industrial sites around the world. Get in touch to find a local representative from Alimak's global network.
Search Directory