Used Equipment
Alimak's range of used equipment provides the ideal solution for construction and rental companies who require a reliable yet cost effective vertical access solution. The used equipment offering available from Alimak reduces inventory costs whilst creating access to high-quality robust and reliable vertical access products.  
Alimak used equipment includes product models of all ages, capacities and specifications. All equipment is regularly serviced and maintained for optimal performance and greater longevity.  
Ask an expert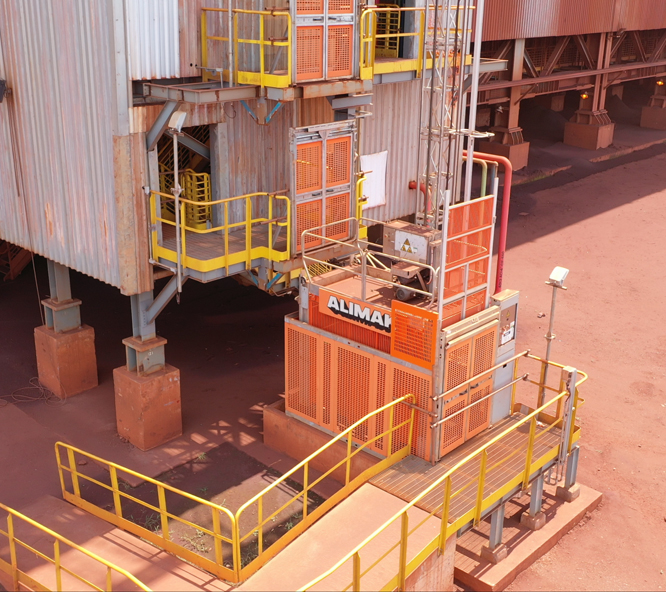 The benefits of Alimak used equipment
Comprehensive testing and documentation
Manufacturer's warranty
Broad product range
Complete service and support solutions
Used equipment available
Alimak offers used equipment in two product classes. The Select class provides used equipment that is in good condition with a history of ownership and age. The Premium class includes these features alongside further in-depth refurbishing and manufacturer's warranty as standard. The range of used equipment includes; construction hoists, material hoists, transport platforms and mast climbing work platforms.
Get in touch for more information or a quote
Need help selecting the right product for an upcoming project? Get in touch with our product experts for information on the range of vertical access solutions available and a quotation to meet the needs of your project.
Request a Quote
Find a local representative
Present across six continents, Alimak utilises a global network to deliver vertical access solutions for a wide range of applications on construction and industrial sites around the world. Get in touch to find a local representative from Alimak's global network.
Search Directory