Rental Equipment
As an industry-leading provider of vertical access solutions, Alimak eliminates the challenges associated with vertical access on construction and industrial sites through a range of rental products and services. Alimak products are ideal for use in construction and industrial applications such as new construction projects, demolition, inspections, maintenance and facade work.
The range of products available to rent include; construction hoists, material hoists, transport platforms and mast climbing work platforms.
Speak to an expert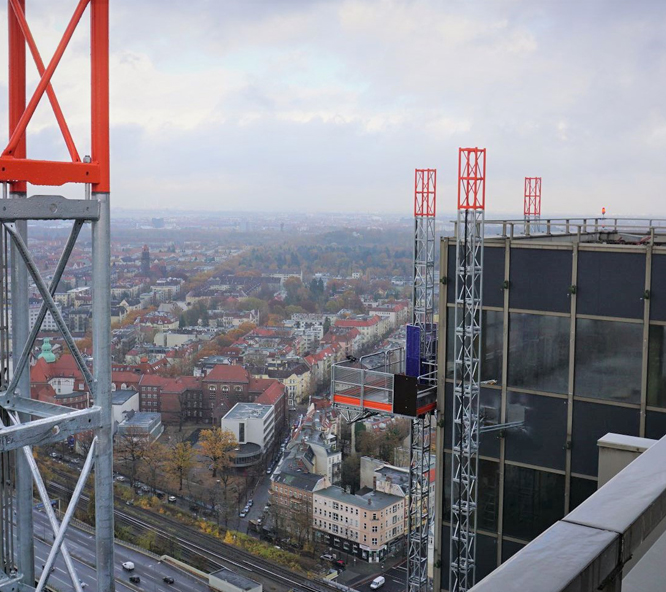 We offer Rental in the following areas
Rent with Alimak
The rental offering available from Alimak enables stakeholders to lower their inventory costs whilst retaining access to high-quality vertical access solutions on demand. Alimak rental services include comprehensive support solutions to support projects from start to finish.
Full range of products
Alimak's rental fleet covers a wide range of Alimak products expanding beyond construction hoist rentals to include industrial elevators, as well as a range of transport and mast climbing work platforms.
Alimak's range of rental products are suitable for small or large project applications for temporary use.
Comprehensive project supervision
Alimak supplies a project manager to rental customers to determine the correct vertical access solution for each project alongside application engineering, supervision, planning and erection and dismantling services.   
As specialists in vertical access solutions, Alimak's expert project managers advise on safety and logistics to enable customers to focus on running profitable operations.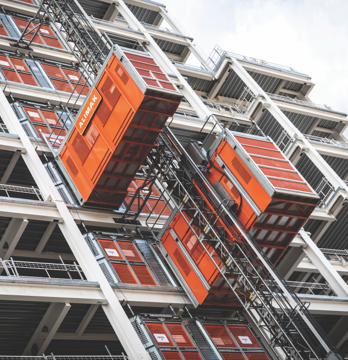 Training
Alimak understands that getting the best use of a vertical access investment is in the hands of those who install and operate them. Through a range of training courses, Alimak ensures that individuals who operate vertical access equipment are skilled and knowledgeable in areas such as safety, operation, maintenance, inspections and regulations.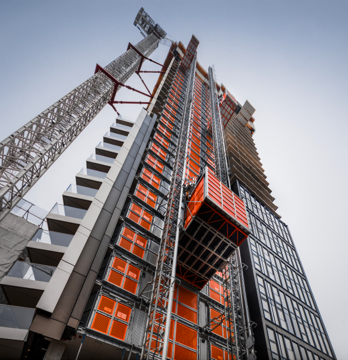 Get in touch for more information or a quote
Need help selecting the right product for an upcoming project? Get in touch with our product experts for information on the range of vertical access solutions available and a quotation to meet the needs of your project.
Request a Quote
Find a local representative
Present across six continents, Alimak utilises a global network to deliver vertical access solutions for a wide range of applications on construction and industrial sites around the world. Get in touch to find a local representative from Alimak's global network.
Search Directory