Alimak Mammoth Range
The award-winning Alimak Mammoth is the world's largest construction hoist. The large-scale hoist provides the ideal vertical access solution for efficiently transporting large prefabricated pods, external cladding panels and other bulky materials to the desired levels of a construction site to increase productivity. It is also ideal for the transportation of a large number of passengers during peak times and emergency evacuations.
The modular design of the Alimak Mammoth range offers true flexibility through custom design options built on a twin-masted system. Installation and jumping are rapid without the need for counterweights. The car-size, capacity and lifting height are all customisable depending on the requirements and parameters of a project.
Request a Quote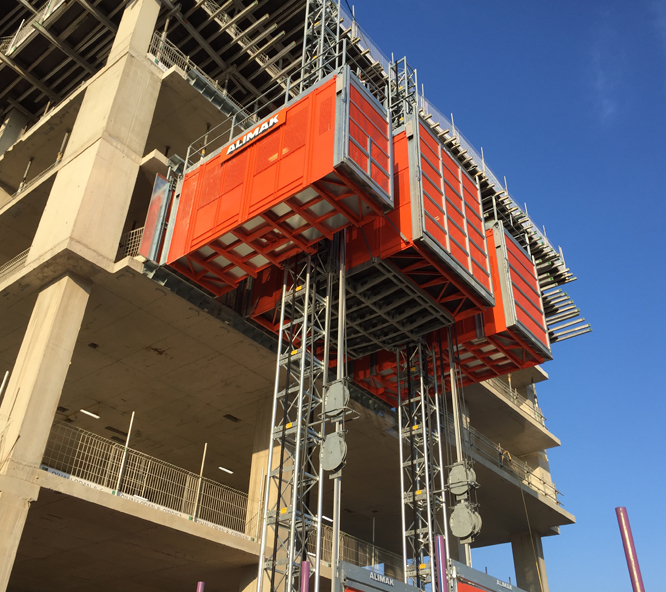 Product Overview
Alimak Mammoth
With a large loading capacity to support the transportation of wide and bulky loads, the Alimak Mammoth is the largest hoist on the market.
Product Category: Construction Hoists
Applications: Large loading capacity to support the transportation of wide and bulky loads.
Certifications: EN 12159
Size: 3.0–3.5 m (W) x 4.6–5.0 m (L)
Capacity: 4,000–5,500 kg
Speed: 30 m/min.
Voltage: 500 V / 50-60 Hz
Benefits of the Mammoth Range
Ultra heavy lifting
Extra-large car size 
Multiple configurations
Enhanced productivity
Product Features
Dual 3-motor FC drive unit
Alimak ALC control technology
Twin masted capacity hoist
Flexible design and configurations
250-metre lifting height
Alimak safety device
Large display control panel (optional)
Up to 3 metre high door opening
Capacity up to 68 persons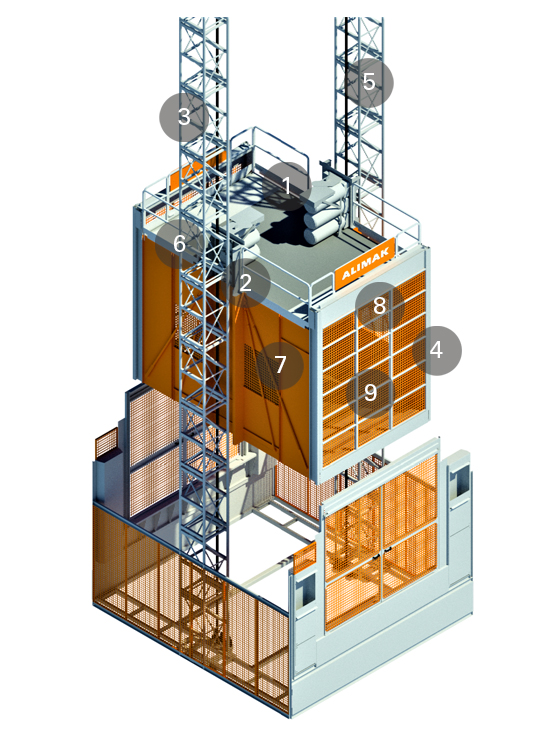 Product Range Library
Alimak Mammoth Learn more about the Alimak Mammoth.

Download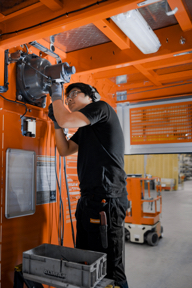 Replacement parts
Genuine Alimak replacement parts extend operational life and maximise performance. 
Find out more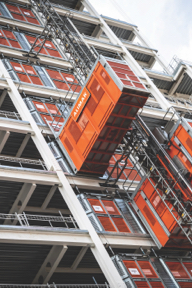 Accessories
Accessories including masts, ties and landing equipment are available to meet specific vertical access needs. 
Find out more
Get in touch for more information or a quote
Need help selecting the right product for an upcoming project? Get in touch with our product experts for information on the range of vertical access solutions available and a quotation to meet the needs of your project.
Request a Quote
Find a local representative
Present across six continents, Alimak utilises a global network to deliver vertical access solutions for a wide range of applications on construction and industrial sites around the world. Get in touch to find a local representative from Alimak's global network.
Search Directory