Alimak MC 450 Range
Mast climbing platforms are an efficient and ergonomic alternative to scaffolding for work on the facade of a structure providing enhanced levels of safety. From ground to all levels, the Alimak MC 450 mast climbing work platform drives productivity, safety and economy on construction sites. 
Request a Quote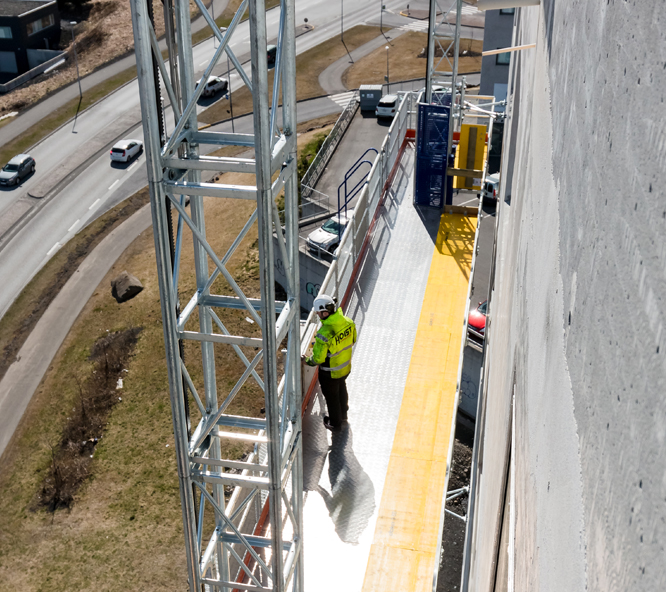 Product Overview
Alimak MC 450
The Alimak MC 450 is used to transport people, their tools and materials to the working area to work safely and ergonomically as the machine can move between any level of the structure.
Product Category: Mast Climbing Work Platforms
Applications: Façade works on new build construction and renovation projects.
Certifications: EN1495
Size: 1.2–2.2 x 4.2–30.2 m (W x L)
Capacity: 750–5,500 kg
Speed: 8–9.6 m/min.
Voltage: 400 V / 50-60 Hz
Benefits of the Alimak MC 450 Range
Flexible for greater efficiency
Increase productivity with >35%
Masts compatible with hoists and transport platforms
Greater visibility & ergonomics
Product Features
Single and twin configurations available
200-metre lifting height
Masts compatible with hoists and transport platforms
Hot-dip galvanised components
Substantial anchor distances compared to scaffold
Built on Alimak's pioneering mast climbing work platform technology
Ergonomic design for higher productivity
Comfortable travelling speed
Variable platform length and width
PRODUCT RANGE LIBRARY
Mast climbing work platform Learn more about the Alimak MC 450 mast climbing work platform.

Download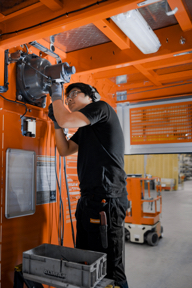 Replacement parts
Genuine Alimak replacement parts extend the life of mast climbing platforms and maximise performance. 
Find out more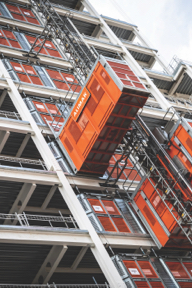 Accessories
Accessories including masts and ties are available to meet specific vertical access needs. 
Find out more
Get in touch for more information or a quote
Need help selecting the right product for an upcoming project? Get in touch with our product experts for information on the range of vertical access solutions available and a quotation to meet the needs of your project.
Request a Quote
Find a local representative
Present across six continents, Alimak utilises a global network to deliver vertical access solutions for a wide range of applications on construction and industrial sites around the world. Get in touch to find a local representative from Alimak's global network.
Search Directory