Alimak Marine Elevators
The Alimak ME range of elevators is specifically designed to deliver reliable vertical access solutions that withstand the tough conditions of the marine environment when transporting both passengers and freight up to 1,600 kg in weight. The reinforced carbon steel car frame, stainless steel car wall panels and roof make the Alimak ME a suitably robust marine elevator while hot–dip galvanization is also available for high humidity settings.  
The unavoidable factors of marine environments mean the Alimak ME is specially developed to withstand harsh weather and the roll, pitch and heave of the ocean. The design also caters for the limited space onboard marine vessels with machine room–less operation. 
Request a Quote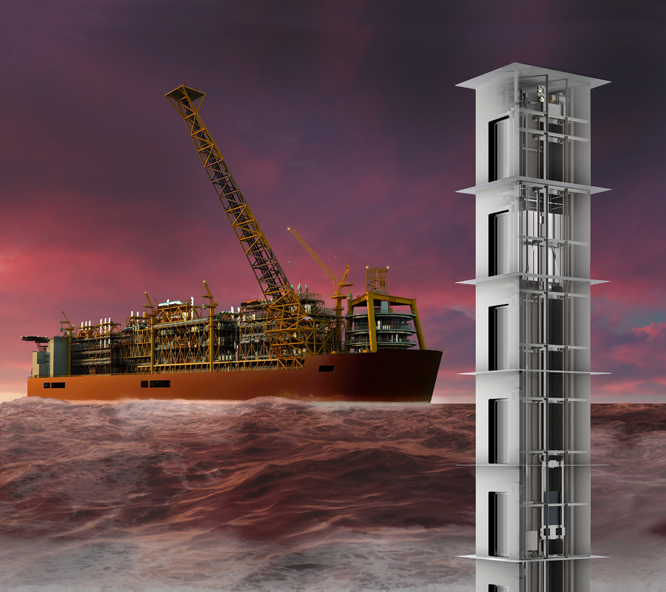 Product Overview
Alimak ME
The Alimak ME marine elevator is specifically designed to meet the demands of marine vessel applications.
Product Category: Offshore and Marine Elevators
Applications: Marine vessels
Certifications: DNV Rules for certification of lifts. EN 81-20:2014, EN 81-50:2014, ISO8383, EU Directive 2014/33/EU, available as option: EN 81-70
Size: 1.1 m (W) x 2.1 m (L) or 1.4 m (W) x 2.5 m (L)
Capacity: 1,000–1,600 kg
Speed: 1.0 m/s
Voltage: 400–440 V / 50-60 Hz (480 V and 690 V on request)
Benefits of the Alimak ME Range
INDUSTRY COMPLIANT
DESIGNED FOR MARINE APPLICATIONS 
DURABLE DESIGN MEETS SUPERIOR COMFORT 
PAYLOADS UP TO 1,600 KG
Product Features
Machine room-less design 
Eco-efficiency drive system
Elevator car with superior ride comfort
Fully collective control system
Stainless steel car wall panels and roof
Car support frame of carbon steel
Mechanical and electrical interfaces clearly specified
Comprehensive safety features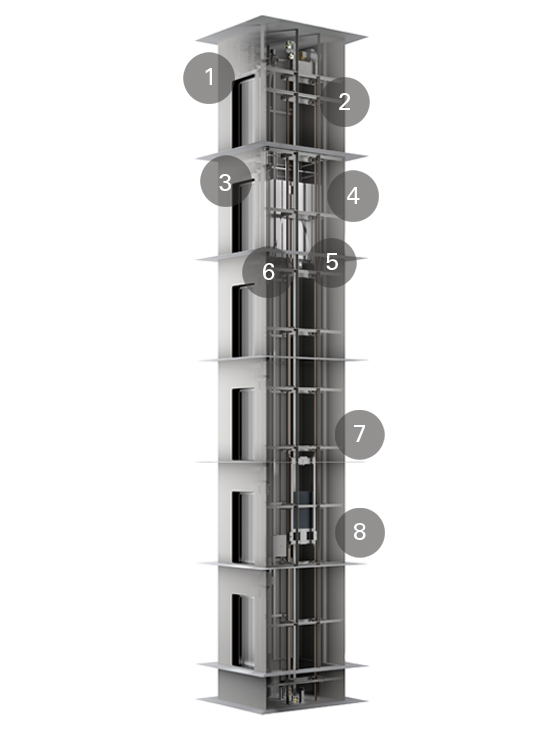 PRODUCT RANGE LIBRARY
Alimak ME range Learn more about the Alimak ME range.

Download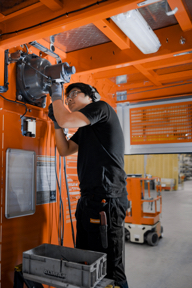 Replacement parts
Genuine Alimak spare parts are sourced from a global support network for high-quality replacements and upgrades.  
Find out more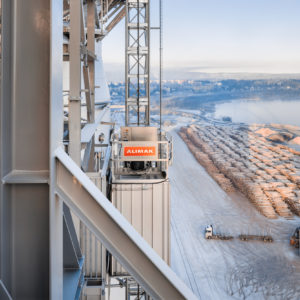 Industrial Product Guide
Learn more about Alimak's range of industrial vertical access solutions. 
VIEW ONLINE
Get in touch for more information or a quote
Need help selecting the right product for an upcoming project? Get in touch with our product experts for information on the range of vertical access solutions available and a quotation to meet the needs of your project.
Request a Quote
Find a local representative
Present across six continents, Alimak utilises a global network to deliver vertical access solutions for a wide range of applications on construction and industrial sites around the world. Get in touch to find a local representative from Alimak's global network.
Search Directory