Alimak Offshore Elevators
The Alimak OS range of industrial elevators is specifically designed to deliver reliable vertical access solutions capable of withstanding tough offshore conditions. This well-regarded product range is widely trusted for transporting both passengers and freight up to 10,000 kg in weight. 
The Alimak OS is a suitably robust marine and offshore elevator with a modular design which allows for a wide variety of car sizes and capacities, with each vertical access solution being specially tailored to the parameters and requirements of each individual offshore application. 
Request a Quote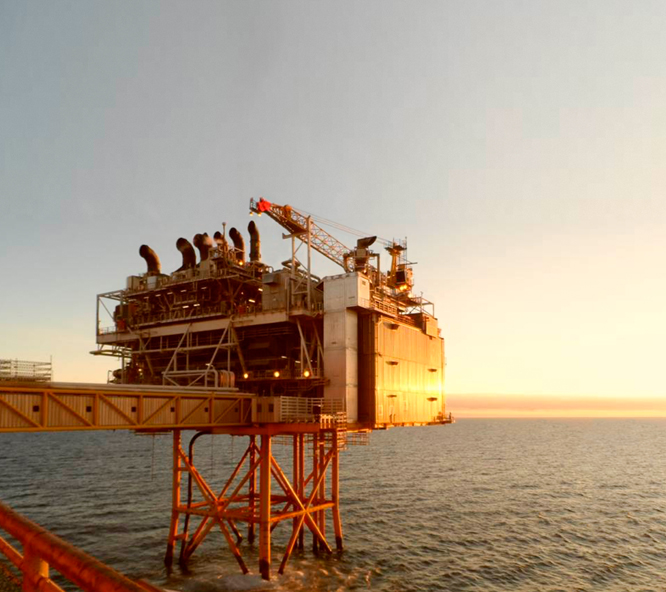 Product Overview
Alimak OS
Alimak OS industrial elevators are built on traction technology and designed to provide vertical access for heavy-duty goods and materials in offshore industrial environments.
Product Category: Offshore and Marine Elevators
Applications: Offshore platforms and vessels
Certifications: EN81-20/50, ISO 8383, 2014/33/EU and Norsok standard R-002, Appendix E
Size: 1.2–2.5 m (W) x 2.2–4.5 m (L)
Capacity: 630–10,000 kg
Speed: 0.5–1.6 m/s
Voltage: 380–690 V / 50-60 Hz
Benefits of the Alimak OS Range
INDUSTRY COMPLIANT 
ROBUST MODULAR DESIGN
CAPACITIES UP TO 10,000 KG
EXPLOSION PROOF AVAILABLE
Product Features
Customisable Design
Machine room with lifting lug, light fixture and smoke detector
Eco-efficiency drive system, Ex options
Elevator car with superior ride comfort
Stainless steel car walls and roof
Car support frame of hot dip galvanized steel
Car floor of galvanized checker plate
Comprehensive safety features
Horizontal sliding doors in stainless steel
Watertight elevator shaft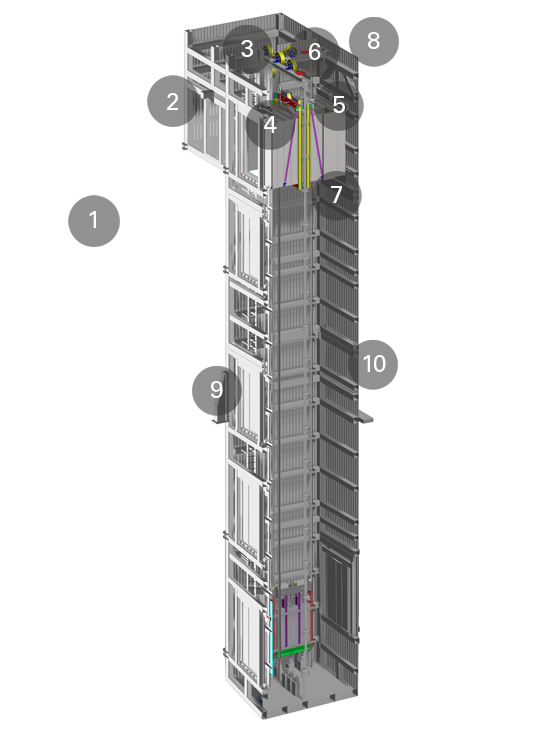 PRODUCT RANGE LIBRARY
Alimak OS Learn more about the Alimak OS range.

Download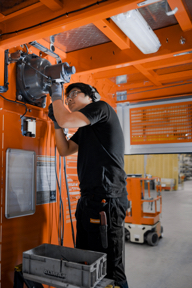 Replacement parts
Genuine Alimak spare parts are sourced from a global support network for high-quality replacements and upgrades.  
Find out more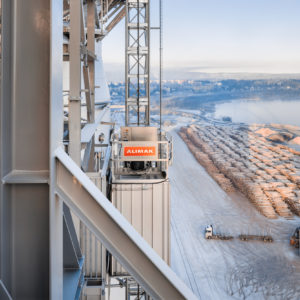 Industrial Product Guide
Learn more about Alimak's range of industrial vertical access solutions. 
VIEW ONLINE
Get in touch for more information or a quote
Need help selecting the right product for an upcoming project? Get in touch with our product experts for information on the range of vertical access solutions available and a quotation to meet the needs of your project.
Request a Quote
Find a local representative
Present across six continents, Alimak utilises a global network to deliver vertical access solutions for a wide range of applications on construction and industrial sites around the world. Get in touch to find a local representative from Alimak's global network.
Search Directory