Alimak SC Range
Based on tried and tested rack and pinion technology, the Alimak SC range of construction hoists are adaptable to a diverse range of applications, providing a flexible option to enhance productivity on construction sites. The robust design of the Alimak SC range features durable materials and offers low energy consumption.  
Driven by a highly efficient helical gearbox, the Alimak SC range of construction hoists offers impressive hoist power and superior ride comfort. The Alimak SC 45/30 and SC 65/32 models are available with a Direct- On-Line (DOL) or Frequency Controlled (FC) motor. An FC-S option is also available for the SC 65/32 model which is suited for high demand operations.  
Request a Quote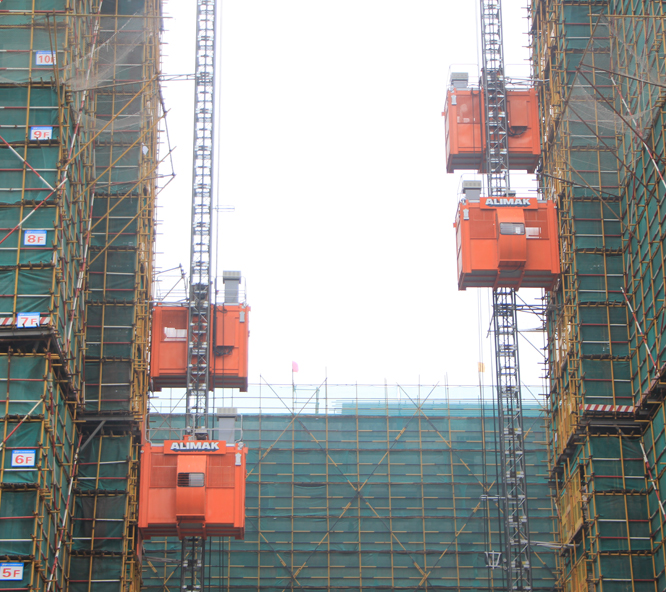 Product Overview
Alimak SC
The Alimak SC range of construction hoists is flexible, energy-efficient and designed to enhance productivity on construction sites.
Product Category: Construction Hoists
Applications: Low-rise and high-rise construction projects
Certifications: GB26557
Size: 1.4 m (W) x 3.0 m (L) or 1.5 m (W) x 3.2 m (L)
Capacity: 2,000 kg
Speed: 36–90 m/min.
Voltage: 380–500 V / 50-60 Hz
Benefits of the Alimak SC Range
Minimise climbing and manual handling 
Tried and tested technology 
Reliable and robust design
Simple to operate
Product Features
Stop next landing control
Superior comfort ride
Robust design
Available in single and dual car configurations
High efficient helical gearbox (<30% power consumption)
Easy and fast installation
Multiple door options
High landing accuracy
Less wear and tear with centrally positioned rack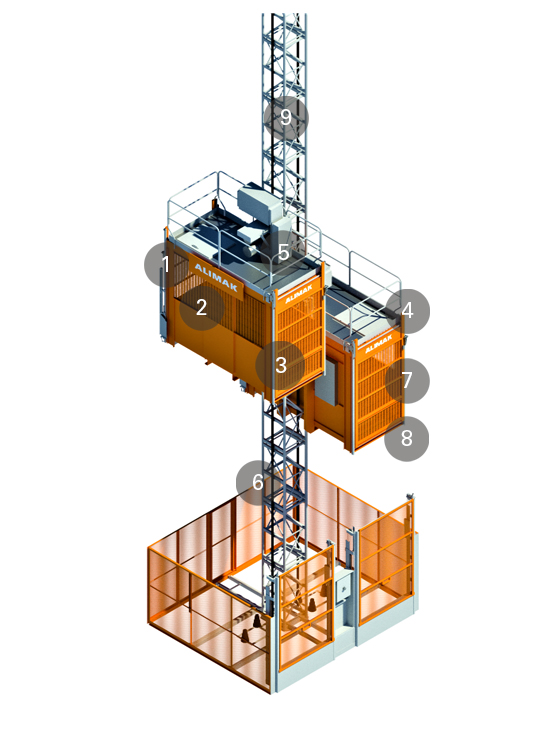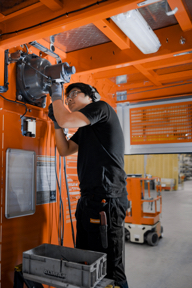 Replacement parts
Genuine Alimak replacement parts extend operational life and maximise performance. 
Find out more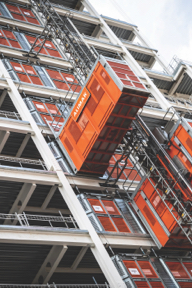 Accessories
Accessories including masts, ties and landing equipment are available to meet specific vertical access needs. 
Find out more
Get in touch for more information or a quote
Need help selecting the right product for an upcoming project? Get in touch with our product experts for information on the range of vertical access solutions available and a quotation to meet the needs of your project.
Request a Quote
Find a local representative
Present across six continents, Alimak utilises a global network to deliver vertical access solutions for a wide range of applications on construction and industrial sites around the world. Get in touch to find a local representative from Alimak's global network.
Search Directory