Scando 450 construction hoists
The Alimak Scando 450 range of construction hoists are designed for efficiency, safety and low energy consumption. Utilising a state-of-the-art, microprocessor-based control system, ALC II, the Alimak Scando 450 range solves a variety of on-site logistical problems including long wait times. Available in a variety of car lengths and payload capacities and single or dual car configurations, the Alimak Scando 450 range offers a truly flexible, economic version of the Scando range.
Request a Quote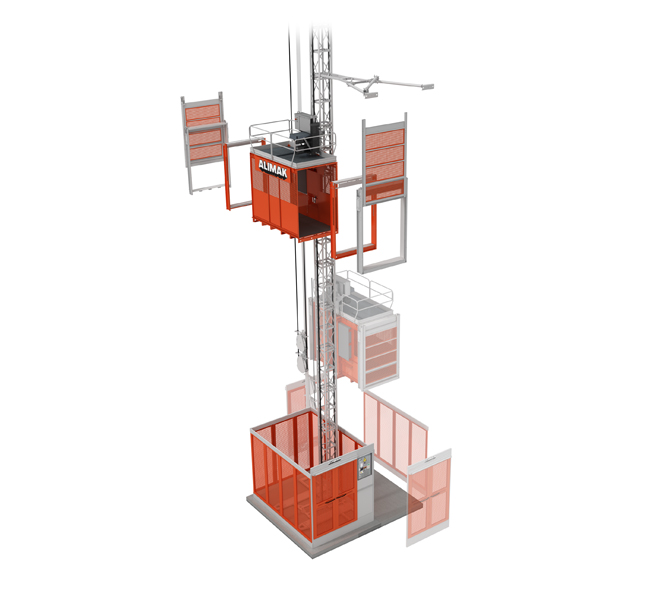 Product Overview
Alimak Scando 450
The Alimak Scando 450 is the ideal construction hoist for efficiency, flexibility and low energy consumption
Product Category: Construction Hoists, Construction Hoist and Platform Combinations
Applications: New build construction and renovation projects
Certifications: EN 12159, ANSI/ASME
Size: 1.4 m (W) x 2.0–3.2 m (L)
Capacity: 600–2,000 kg
Speed: 30–54 m/min
Voltage: 380–500 V / 50-60 Hz
Benefits of the Scando 450 construction hoist
Intelligent control
Superior ride comfort
Flexible modular design
Low cost of ownership
Product Features
Intelligent control
Superior ride comfort
Modular design
Low power consumption
Single and dual car configurations
Durable and robust design
Multiple choice of doors and ramps
Small, strong mast
Multiple mast tie systems
Uninterrupted car interior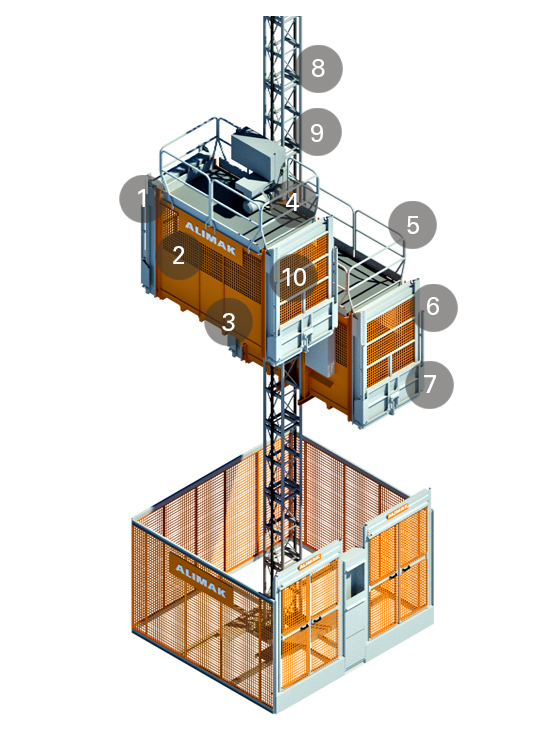 Product Range Library
Alimak Scando 450 range Learn more about the Alimak Scando 450 range.

Download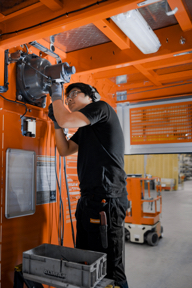 Replacement parts
Genuine Alimak replacement parts extend operational life and maximise performance. 
Find out more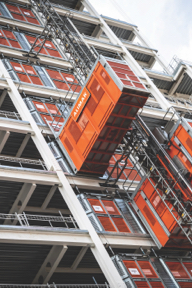 Accessories
Accessories including masts, ties and landing equipment are available to meet specific vertical access needs. 
Find out more
Get in touch for more information or a quote
Need help selecting the right product for an upcoming project? Get in touch with our product experts for information on the range of vertical access solutions available and a quotation to meet the needs of your project.
Request a Quote
Find a local representative
Present across six continents, Alimak utilises a global network to deliver vertical access solutions for a wide range of applications on construction and industrial sites around the world. Get in touch to find a local representative from Alimak's global network.
Search Directory