Alimak SCANDO 650 Range
Designed for optimal flexibility, the renowned Alimak Scando 650 range of construction hoists are available in a range of sizes and speeds to meet the needs of every construction project. Offering a vast range of loading capacities and configurations, the Scando 650 range of products is designed for the efficient transportation of passengers and materials for enhanced productivity on construction sites.
The Scando 650 range is built on tried and tested technology and is renowned across the construction industry for efficiency and sustainability.
Request a Quote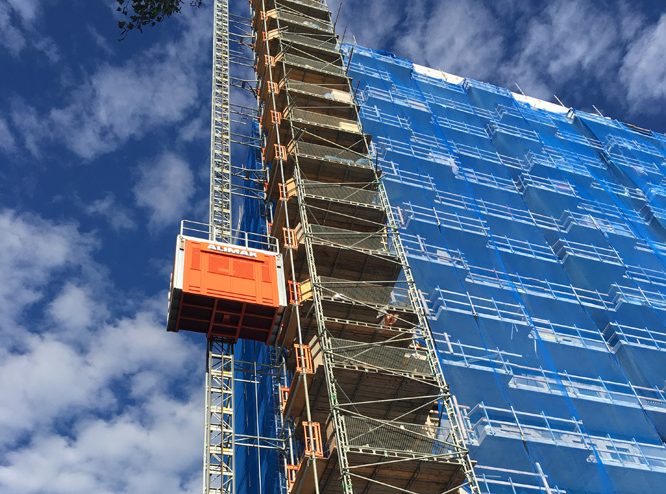 Product Overview
Alimak Scando 650
The Alimak Scando 650 is the world's most popular construction hoist with the optimal payload, speed and car sizes for a range of construction projects.
Product Category: Construction Hoists
Applications: Enhancing efficiency on construction sites
Certifications: EN 12159, ANSI 10.4, AS 1418.7, TR CU 10-2011 as well as the majority of all national codes
Size: 1.5 m (W) x 2.8–5.0 m (L)
Capacity: 1,500–3,500 kg
Speed: 38–100 m/min
Voltage: 380–500 V / 50-60 Hz
Benefits of the Alimak Scando 650 Range
High-speed vertical access
Modular options available
Low energy consumption
Payloads up to 3,500 kg
Product Features
Large display control panel (optional)
Improved fault status
Durable floor
Service hatch enclosure
Easy floor level programming
Intelligent control
Superior ride comfort
Alimak safety device
Door on long side of car as option
Speed up to 100 m/min.
Highly efficient motors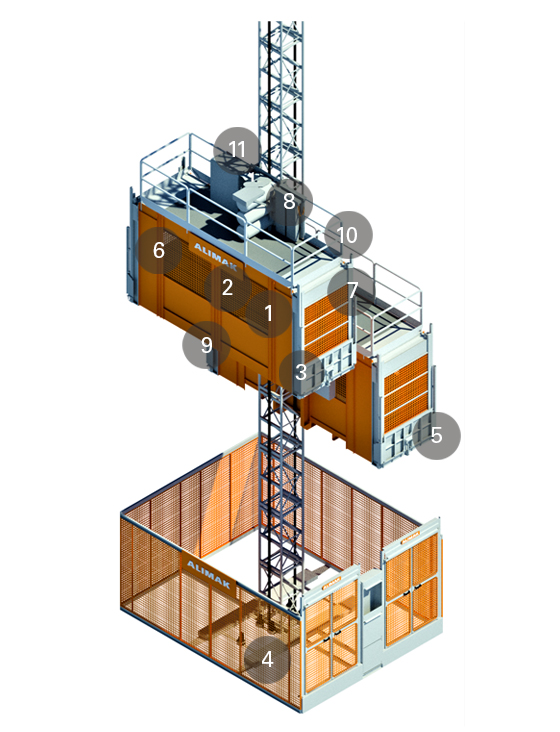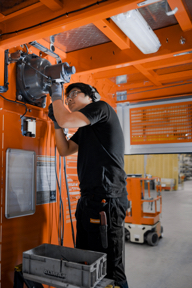 Replacement parts
Genuine Alimak spare parts are sourced from a global support network for high-quality replacements and upgrades.  
Find out more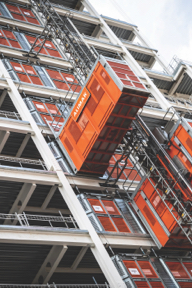 Accessories
Accessories including masts, ties and landing equipment can be configured for compatibility across the Scando 650 range. 
Find out more
Get in touch for more information or a quote
Need help selecting the right product for an upcoming project? Get in touch with our product experts for information on the range of vertical access solutions available and a quotation to meet the needs of your project.
Request a Quote
Find a local representative
Present across six continents, Alimak utilises a global network to deliver vertical access solutions for a wide range of applications on construction and industrial sites around the world. Get in touch to find a local representative from Alimak's global network.
Search Directory