Alimak SL Range
The Alimak SL range of industrial elevators is specially designed for permanent installation in an array of industrial settings. Delivering a versatile vertical access solution ideal for the monitoring and maintenance of essential facilities, the Alimak SL offers five payload capacities up to a maximum of 1,000 kg.  
The robust design minimises downtime and operational costs whilst withstanding the toughest environmental challenges when transporting both passengers and freight. 
Request a Quote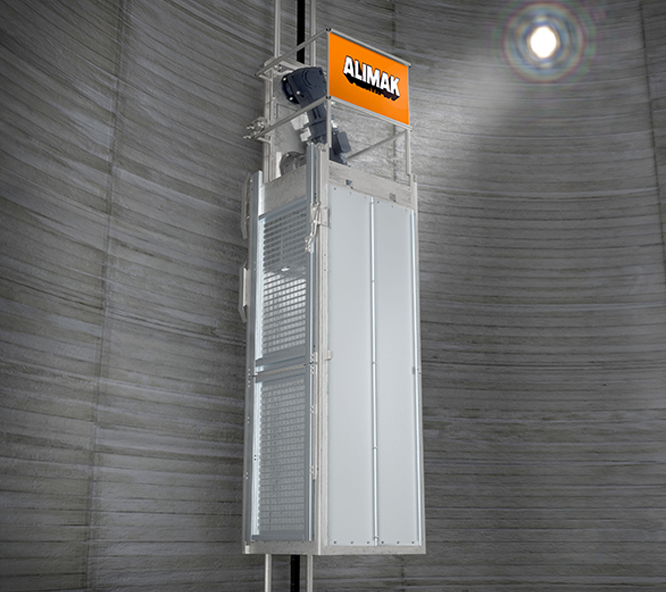 Product Overview
Alimak SL
The Alimak SL service elevator series provides durable and reliable vertical access in industrial settings.
Product Category: Industrial Elevators
Applications: Utilised across a range of industrial applications
Certifications: GB26557
Size: 1.04 m (W) x 1.17 m (L)
Capacity: 500–1,000 kg
Speed: 0.5 m/s
Voltage: 380–500 V / 50-60 Hz
Benefits of the Alimak SL Range
DURABLE & ROBUST DESIGN
MACHINE ROOM AND SHAFT NOT REQUIRED
PAYLOADS UP TO 1,000 KG 
TWO CAR SIZES
Product Features
Durable design for tough industrial use
No shaft needed due to the rack and pinion technology
No machine room required, compact drive unit on top of the car
Suitable for both indoor and outdoor installation
Payloads up to 1,000 kg
Two car sizes
Safe descent during a power outage
Alimak safety device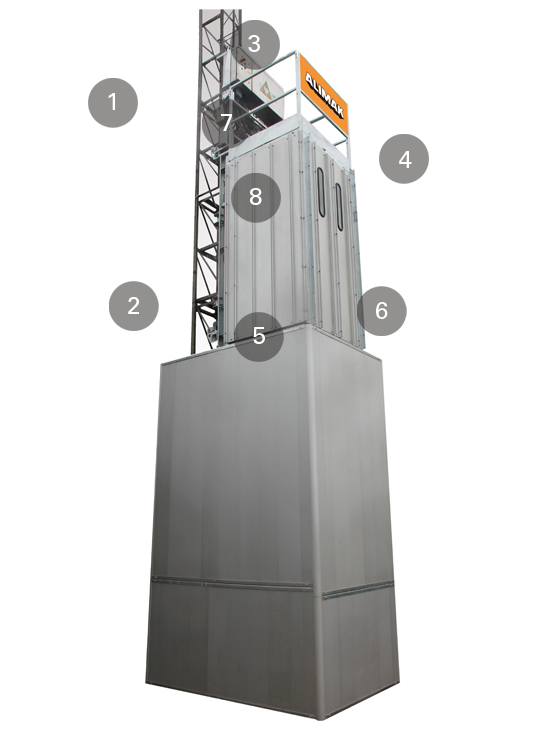 Product Range Library
Alimak SL range Learn more about the Alimak SL range.

Download
Alimak SL 500 & 1000 Industrial elevator

Size: 1.04 x 1.17 m (W x L)

Capacity: 500, 1,000 kg

Speed: 0.5 m/s

Download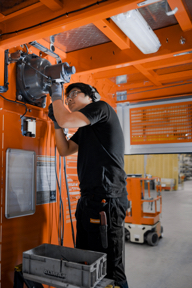 Replacement parts
Genuine Alimak spare parts are sourced from a global support network for high-quality replacements and upgrades.  
Find out more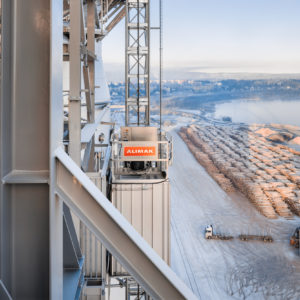 Industrial Product Guide
Learn more about Alimak's range of industrial vertical access solutions. 
VIEW ONLINE
Get in touch for more information or a quote
Need help selecting the right product for an upcoming project? Get in touch with our product experts for information on the range of vertical access solutions available and a quotation to meet the needs of your project.
Request a Quote
Find a local representative
Present across six continents, Alimak utilises a global network to deliver vertical access solutions for a wide range of applications on construction and industrial sites around the world. Get in touch to find a local representative from Alimak's global network.
Search Directory