Alimak PL Range
Alimak offers a range of industrial elevator solutions which are ideal for data centres, warehouses and logistical facilities.
The dedicated range of Alimak warehouse elevators is designed to operate in restricted spaces to increase productivity and enhance efficiency. Suitable for indoor and outdoor applications, the range of elevators are designed to transport parcels, trolleys and pallets up to 2,000 kg. Customised solutions are also available to accommodate extra-large loads.
Request a Quote
Product Overview
Alimak PL
With capacities of up to 2,000 kg and drive machinery located on the car, the Alimak PL range elevator is ideal for indoor spaces.
Product Category: Logistics and Warehouse Elevators
Applications: Suited to warehouse and logistics facilities.
Certifications: EN 81-31
Size: 1.4–3.2 m (W) x 1.5–3.1 m (L)
Capacity: 500–2,000 kg
Speed: 0.2–0.3 m/s
Voltage: 400 V / 50 Hz
Benefits of the Alimak PL Range
Compliant with industry regulations
Optimised for restricted spaces
Compact design
Easily retrofitted
Product Features
Durable design
No headroom
No shaft required
Speed of 12 m/min. 
Flexible installations
400 mm pit depth
Robust triangular 350 mast
Safe operation
Economic
Easy operation
Minimum connection to structure
No machine room required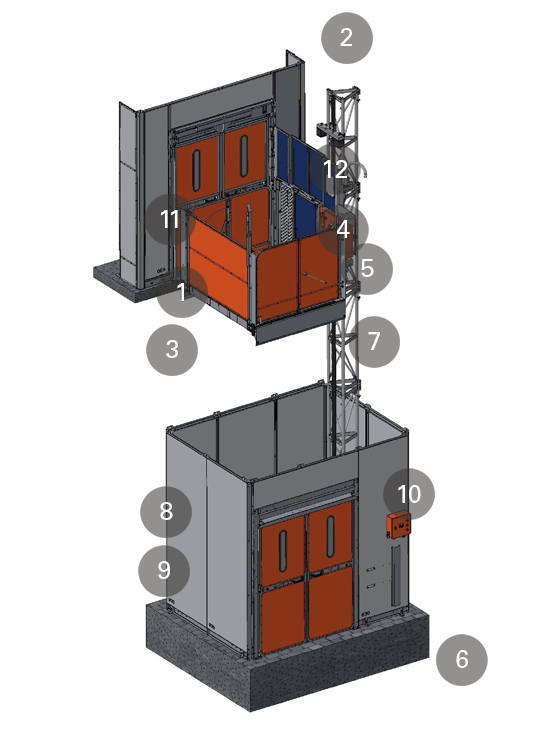 Product Range Library
Alimak PL range brochure Learn more about the Alimak range of warehouse elevators.

Download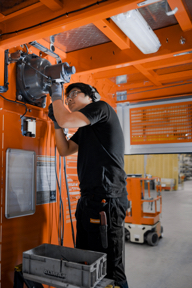 Replacement parts
Genuine Alimak replacement parts prolong the life and maximise the performance of warehouse elevators. 
Find out more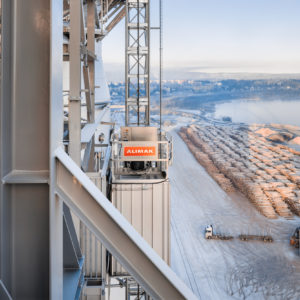 Industrial Product Guide
Learn more about Alimak's range of industrial vertical access solutions. 
VIEW ONLINE
Get in touch for more information or a quote
Need help selecting the right product for an upcoming project? Get in touch with our product experts for information on the range of vertical access solutions available and a quotation to meet the needs of your project.
Request a Quote
Find a local representative
Present across six continents, Alimak utilises a global network to deliver vertical access solutions for a wide range of applications on construction and industrial sites around the world. Get in touch to find a local representative from Alimak's global network.
Search Directory